Line Selfie Sticker App Now Available for Free on Android and iOS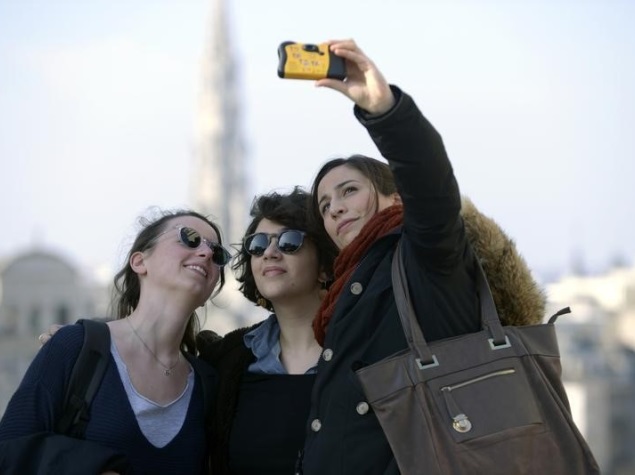 Try this app that turns your selfies into stickers. Developed by Japanese firm Line Corporation, which owns the popular Line instant messaging app, the Line Selfie Sticker app, combines selfies and stickers.
This app lets you click selfies and then turn them into funny stickers. To begin with, first select a sticker from over 130 options across 17 different themes.
Now, click a selfie to fit into the sticker. The illustrations include astronauts, skateboarders, brides, cheerleaders, and monsters, among others, media reports said.
To customise the sticker, you can also add speech bubbles and text. Now, share the stickers on social networks like Facebook, Twitter and Instagram, among others.
The app is available for Android and iOS for free.
Last week, Line announced it is aiming to touch the 50 million users mark in India by December as it witnesses strong month-on-month growth driven by robust demand for free messaging services. Line, which started operations in India in July last year, currently has over 18 million registered users in India across Android, iOS and BlackBerry platform.
"It is a moving target. We are witnessing very strong month on month growth. By December-end, we are looking at 50 million users in India," said Line Head of India Business Development Daman Soni.
Globally, Line has over 470 million users. With operations in 230 countries and regions (as of May 2014), the company on Tuesday announced that Line and Line family apps have topped one billion.