Aseem Chhabra looks at the year's best Non-Hindi Indian movies.
2018 was really good for the Indian film industry with a number of important films in Hindi and other regional languages.
My work as a film festival programmer and my passion for discovering new non-Hindi language works led me to a terrific lot of films -- some I watched and programmed, others I was able to see on my laptop and streaming services.
I also watched subtitled prints of regional films in multiplexes.
This list of 15 films covers different parts of India -- of course South India, where the best work is being done, to the eastern and the western centres of cinema.
Most of these films have already opened in theatres (almost all opened in 2018), while a few still await theatrical release.
1. Ee. Ma. Yao. (Malayalam)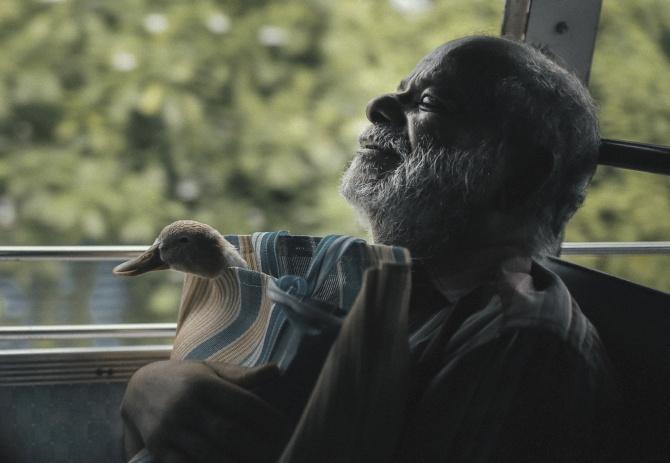 In the follow-up to his sleeper hit Angamaly Diaries, film-maker Lijo Jose Pellissery created a narrative set in a fishing village in Kerala -- with a large helping of humour and satire -- to explore the death of an elderly man, who collapses after having a little too much to drink.
But his death has a far reaching effect beyond his immediate family, to the neighbours, the rest of the village, the local priest, police, a nurse, a doctor and even the man's second wife and son, who show up at the funeral to create a huge scene.
Just like in Indian weddings, funerals too can take on a massive proportion with drama, scandals, gossips and a lot of loud crying. And Ee. Ma. Yao. almost celebrates this social event.
Beautifully shot -- the rain lashes out on the morning of the funeral when the drama accentuates -- Ee. Ma. Yao. (or R.I.P.) is a smart, delightful and very well crafted film.