'Sandpapergate' scandal dominates cricketing year.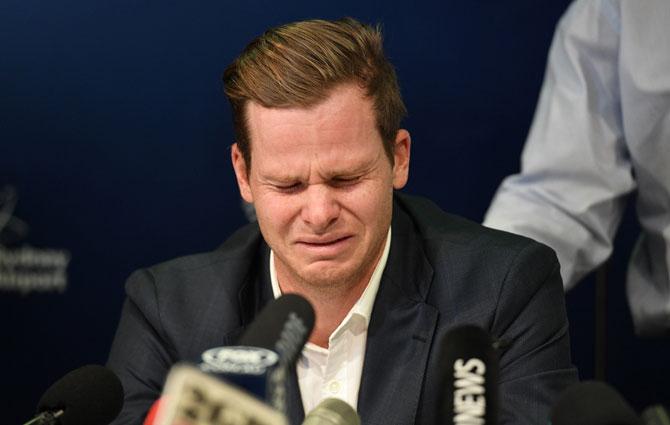 IMAGE: Steve Smith breaks down during a press conference at Sydney International Airport. Photograph: AAP/Brendan Esposito/via Reuters
A ball-tampering scandal that devastated Australia cast a dark cloud over a dramatic cricketing year during which England soared, master Indian batsman Virat Kohli shone and two new Test-playing countries underwent a baptism of fire.