2018 was a big year in the sporting calendar -- the FIFA World Cup, the Commonwealth Games, the Asian Games and some hard-fought cricket tournaments featuring Virat Kohli's No 1 Test team.
With the year sprinting to a close, we bring you, in pictures, some of the best action from the sports world.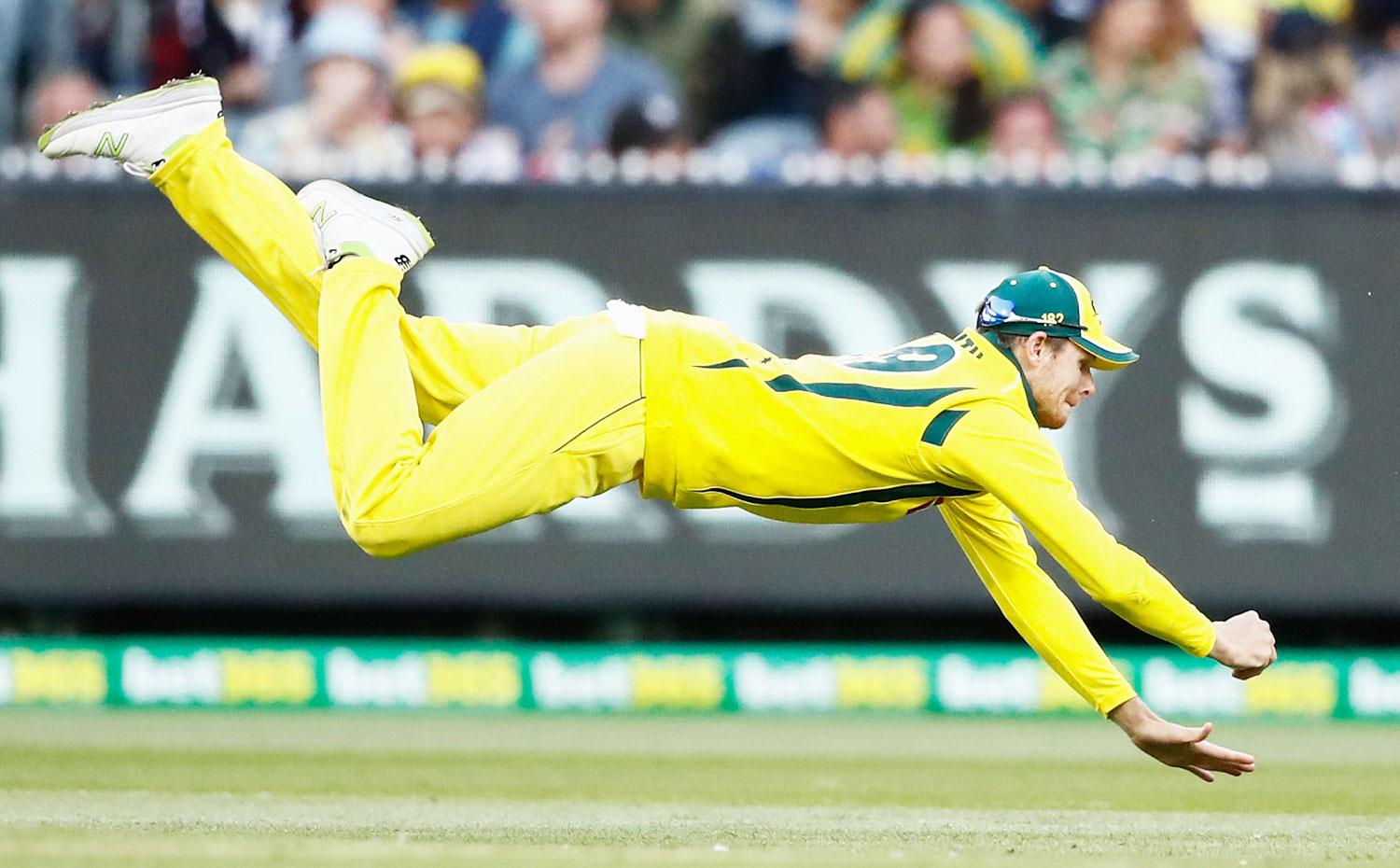 Steve Smith dives to take a catch during Australia's ODI game against England at the Melbourne Cricket Ground, January 14, 2018.
Photograph: Scott Barbour/Getty Images